Monday, August 23, 2004
peace place park
this weekend the bf and i went to check out peace place park in harlem. the children from the
creative art workshop
were celebrating the completion of the most recent artwork they'd created in the park to beautify it and provide an opportunity for others to enjoy it.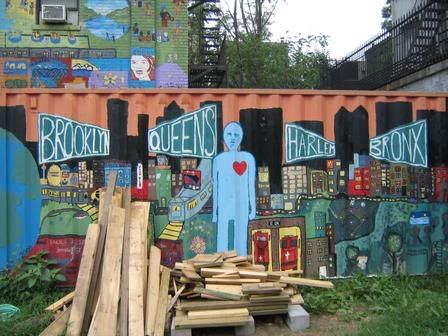 previously the children had created a workspace out of a large donated bin...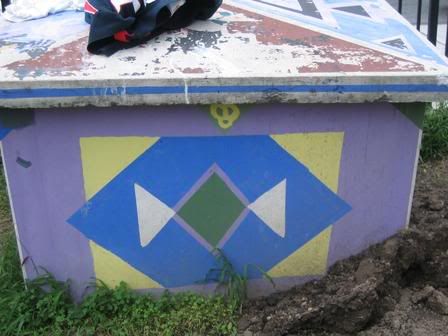 and created these colorful boxes.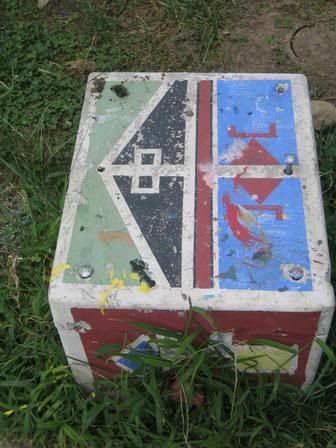 the main projects that the kids worked on this summer were a series of tables and benches to be used by the children in the community.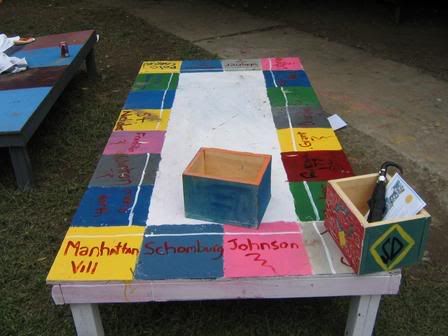 two tables were created to be just tall enough for toddlers to play on. they were painted in bright colors to grab the kids' attention, and this one had the names of housing projects in harlem and the bronx. (the kids created boxes for themselves. the one pictured here is an homage to scooby doo. the girl who made it asked me if i liked scooby doo, saying that if i didn't, i was wack. i didn't have the heart to tell her i've never liked scooby doo, so i just lied. don't judge me, kids need to get used to being lied to by adults.)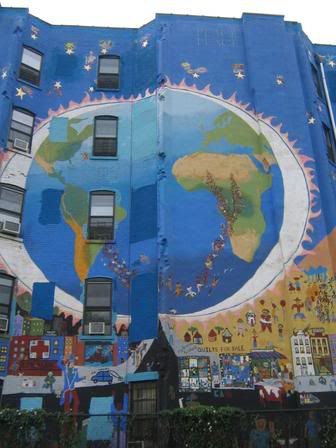 working off of the solar theme of large mural in the park...
...the kids created benches using planetary and lunar motifs. the benches are built in such a way as to fit modular tables in between the benches so kids can work on art projects on them.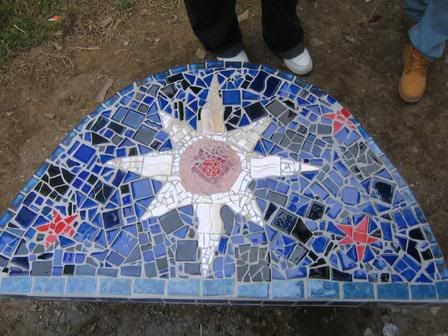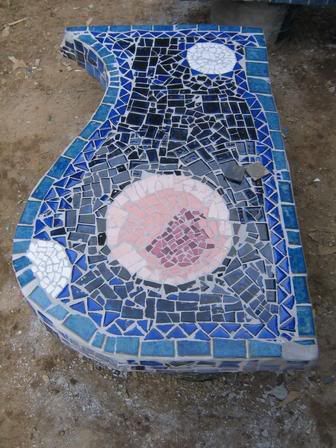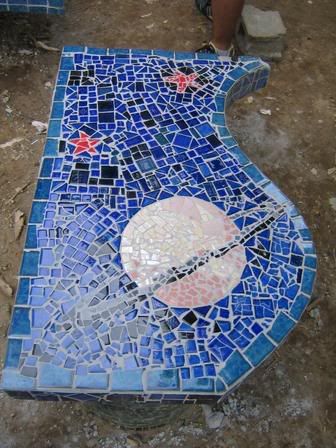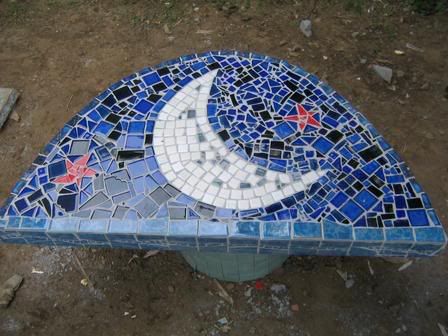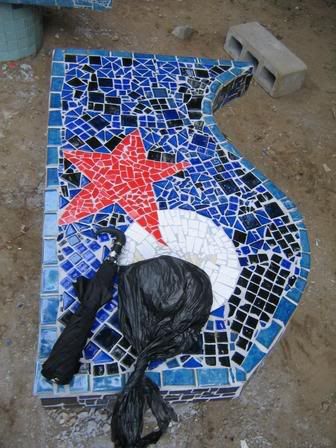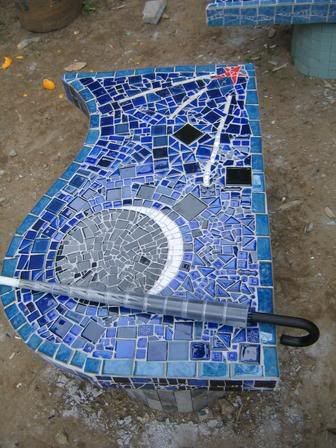 i still can't get over how great it is that these kids created art playing off of other art for the purpose of allowing other children to create art. if that's not what it's all about, i don't know what is.