Tuesday, May 16, 2006
somewhere in the vaseline.
avant-garde artist
and bjork's babydaddy, matthew barney has a new movie out named "
drawing restraint 9
". coinciding with the movie release,
the barbara gladstone gallery
is showing a bunch of barney's materials from the movie. now, i'm not in the know enough about the art world to know if it's cool to like barney, or if i should be turning up my nose at the very mention of him, or what. i dug his cremaster exhibition at the guggenheim, even though i didn't get it at all. (Longwinded aside: that exhibition lead to the most bourgeois moment of my life: a week after he and i went to see the show, dw showed me
a cartoon in the new yorker about the exhibit
. the cartoon was very clever, and both dw and i liked it very much. at dw's birthday party a few weeks later, our mutual friend rachel asked dw, our friend elizabeth, and myself if we'd seen the cartoon in the new yorker about the matthew barney exhibit. we all had, and instantly laughed at both it and the fact that we'd all found it to be so
true
. about half-way between my second and third 'ha's i shuddered at the realization that here I was, at my eurasian boyfriend's apartment on the lower-east-side with my friends the phd candidate in linguistics (rachel) and the art historian (elizabeth) formerly of smith and wellesley, respectively, yukking it up about a cartoon in the new yorker about matthew barney's cremaster show at the guggenheim. i shivered in acknowledgement of having become what I hate the most.) i have to admit that while i didn't really like the gladstone gallery exhibition at first, but looking over and playing around with the pictures i took made me rethink my initial reaction. regardless of what i think of his art, i suppose i like that he's totally devoted to his vision. it may not be pretty, and it may not make sense, but i gotta give the dude props for having such a clear vision, being so devoted to it, and carrying it out so thoroughly. now, i haven't seen 'drawing restraint 9', so you'll forgive me if i can't point out what everything is, and what purpose it served in the movie. just look at the pretty pictures and keep your questions to yourself.
when you first walk into the gallery, you see this thing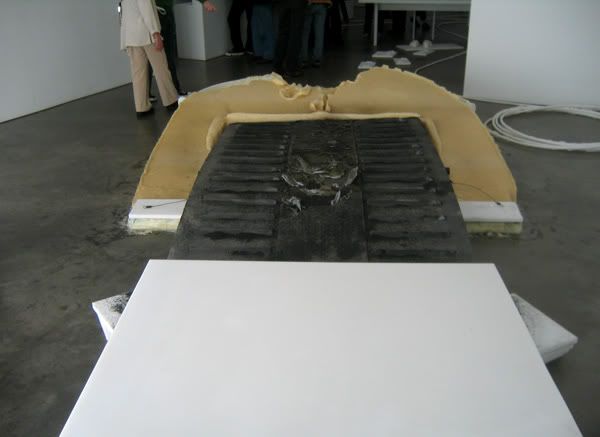 it's called "Drawing Restraint 13: The Instrument of Surrender" and is made of cast petroleum jelly, cast polycaprolactone thermoplastic, self-lubricating plastic, and black sand
the front part is the petroleum jelly, which barney has worked with a lot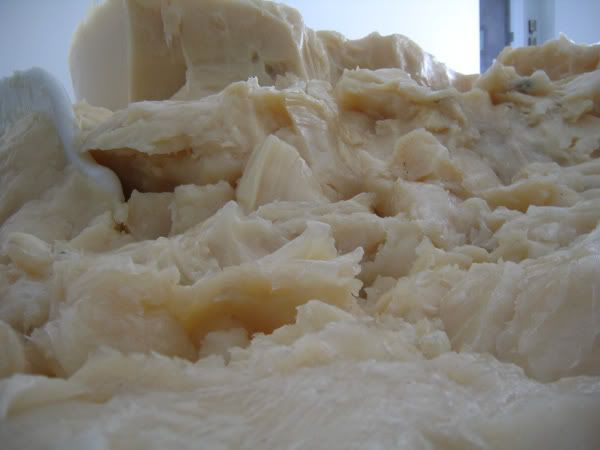 it looked like someone walked through the jelly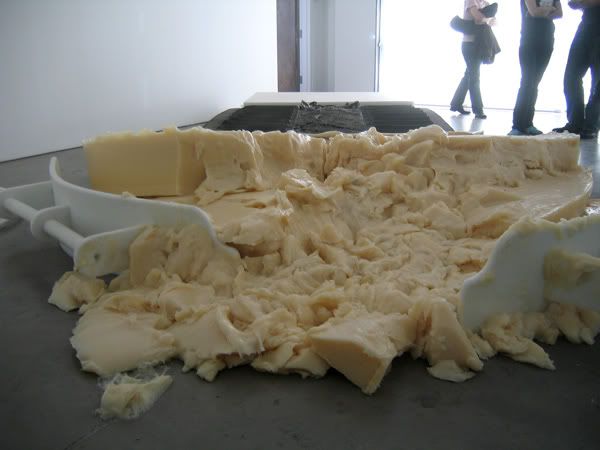 and up to a table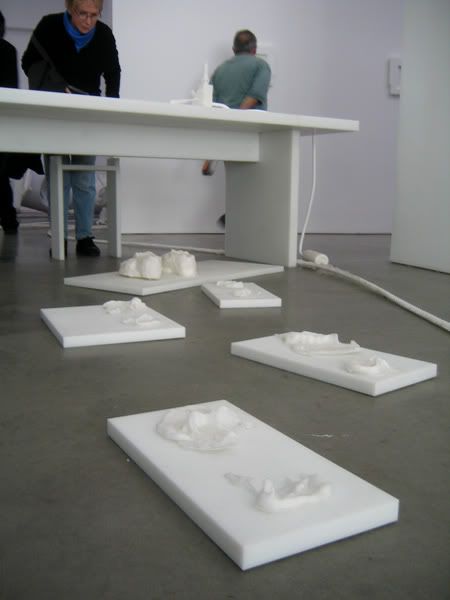 where this stuff was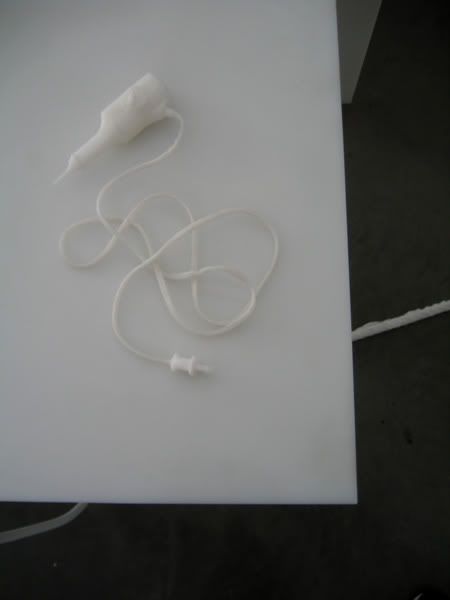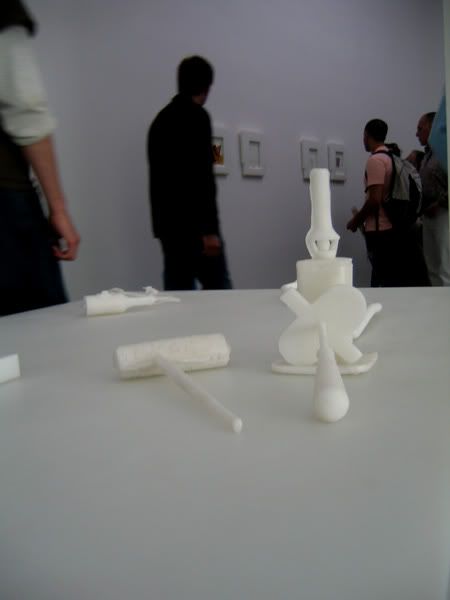 in the next room was this bad boy
named "the deportment of the host" and is made of cast polycaprolactone thermo- plastic and self-lubricating plastic.
if you look closer you'll see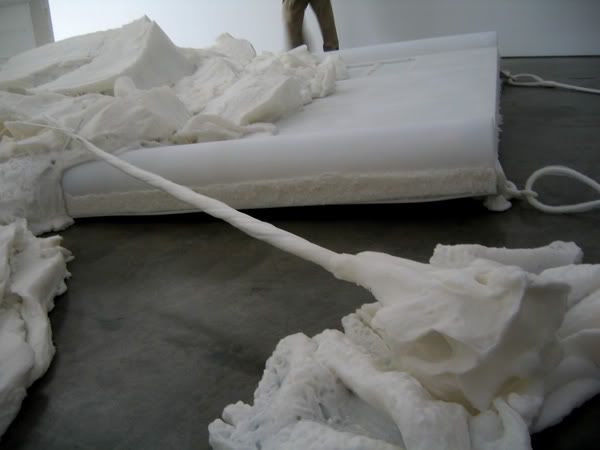 a narwhal's skull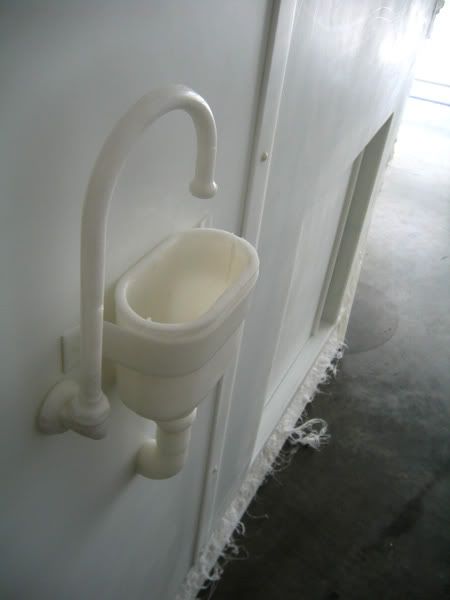 a sink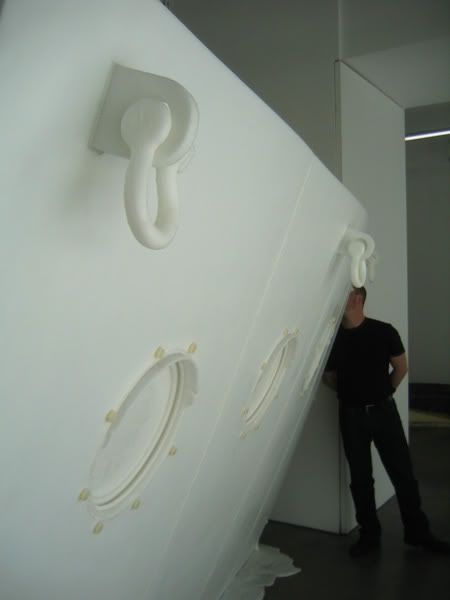 a decidely nautical theme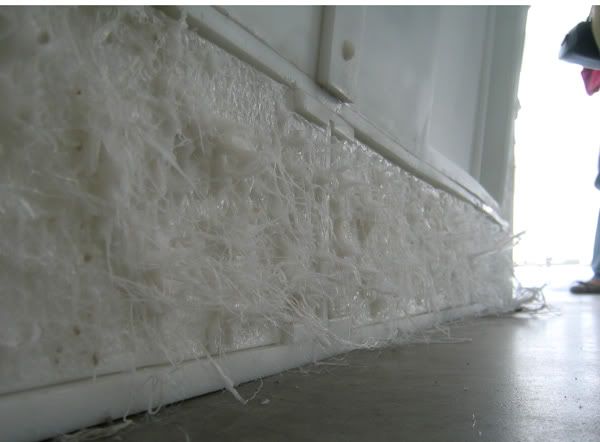 and some fun details.
the third part of the exhibit had a pale blue piece that looked like it should have been part of a ship. or something. (remember, no questions!)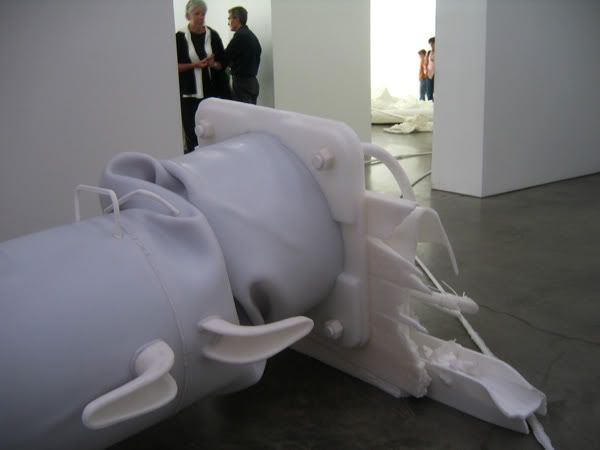 it's called torii, and is made with vivak, cast polycaprolactone thermoplastic, and acrylic.
the last room contained this sculpture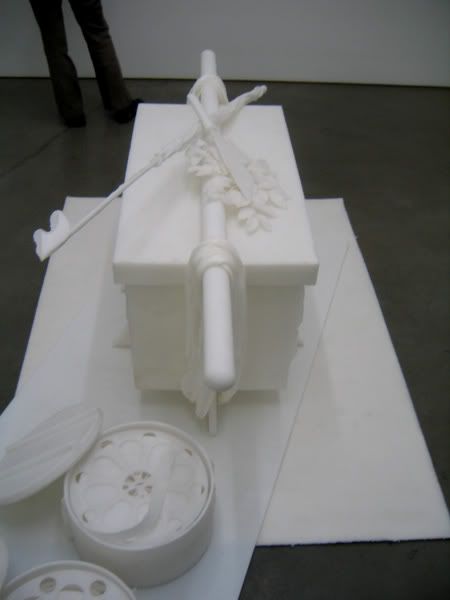 which depicts whaling implements, and is made of polycaprolactone thermoplastic, aqua- plast, and self-lubricating plastic
but mostly it housed a bunch of barney's drawings, a lot of which involved some pretty sexual images, including (but not limited to) bestiality and hermaphrodism. whales were also a recurring theme.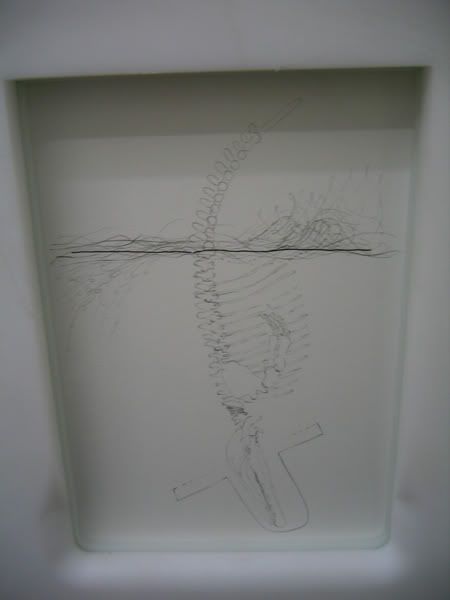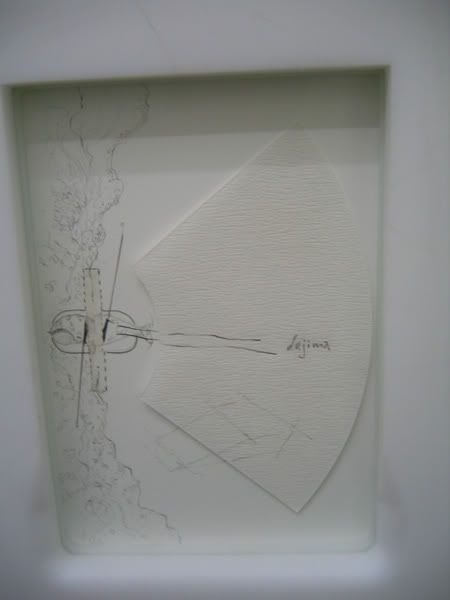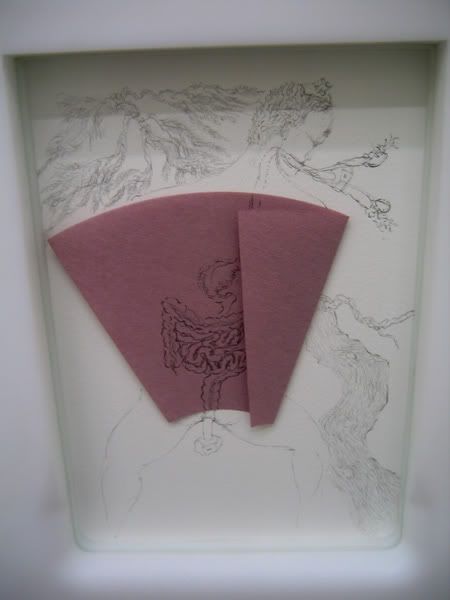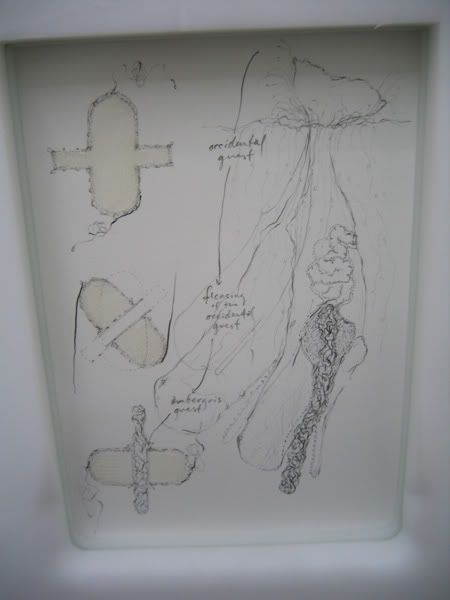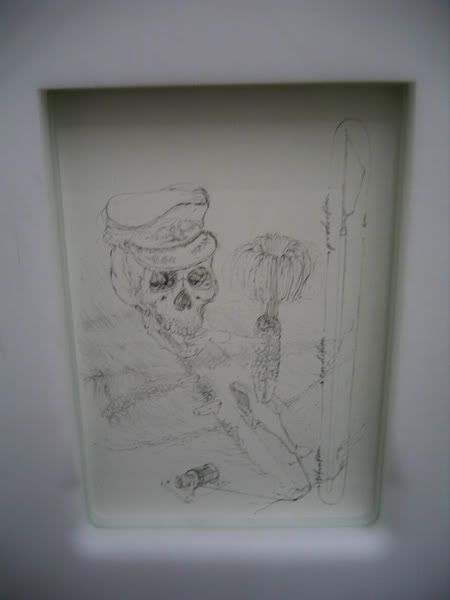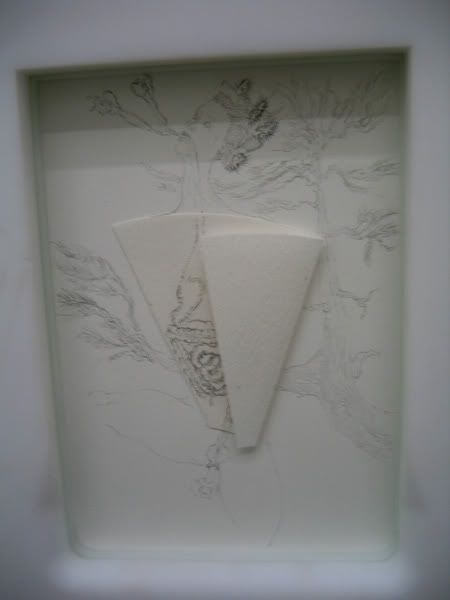 the night after i went to this exhibit i had a dream that i was back at the show with
cobracamanda
,
tell-tale-michael
(whose presence in my dream--- no offense, mike--- was particularly random), and someone else who i can't remember. we had gotten in there after hours, and were drinking beer (budweiser cans, no less. as if!) smoking weed, and generally making a mess of things. some older dude who was clearly the gallery owner or something came in and was really pissed off at us. i somehow knew he spoke italian, so i started talking to him in my mother tongue. that seemed to appease him, but i was still so nervous about getting into trouble with the guy that i willed myself awake.