Sunday, October 29, 2006
DOGS! IN! COSTUMES! REDUX!
UPDATE: for pictures from the 2007 east village halloween dog parade in tompkins square, (as well as pictures from last week's halloween dog parade at carl schurz park) go
here
.
today was the 16th annual halloween dog parade in tompkins square park, in new york city's east village.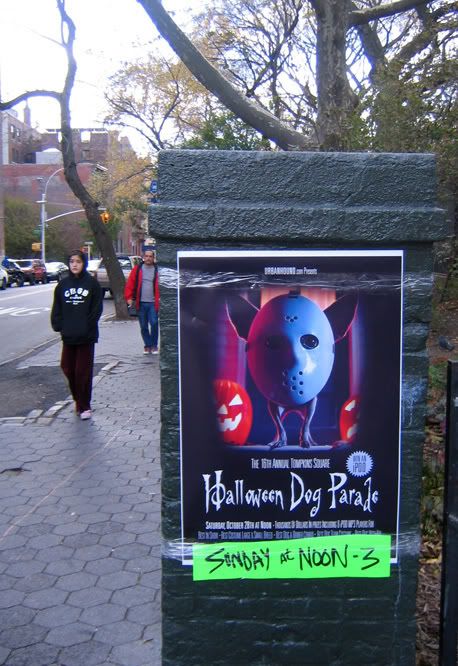 and
yet again
, i went to check it out and take pictures of the dogs in costumes. within a few minutes of having gotten there, i became overwhelmed with joy over what i saw. here are some reasons why:
dogs dressed as superheroes: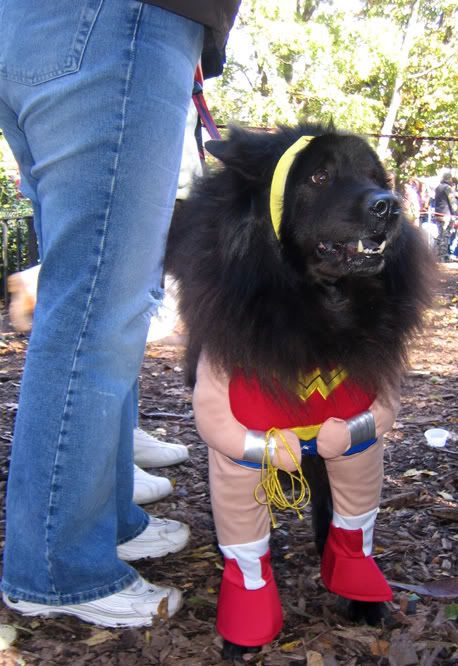 wonder woman dog
spider-man dog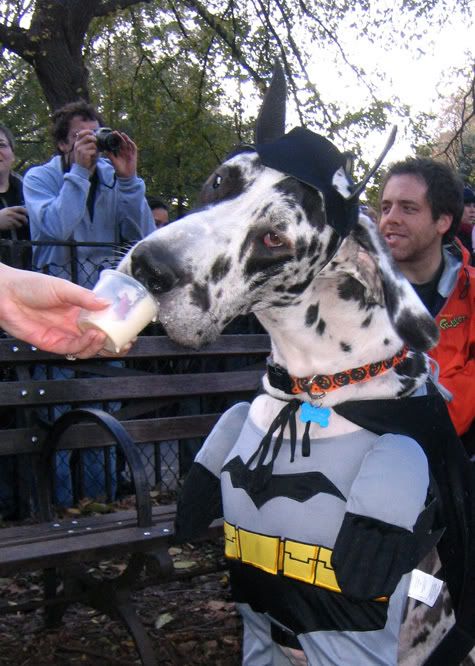 bat-man dog
dogs dressed like famous people: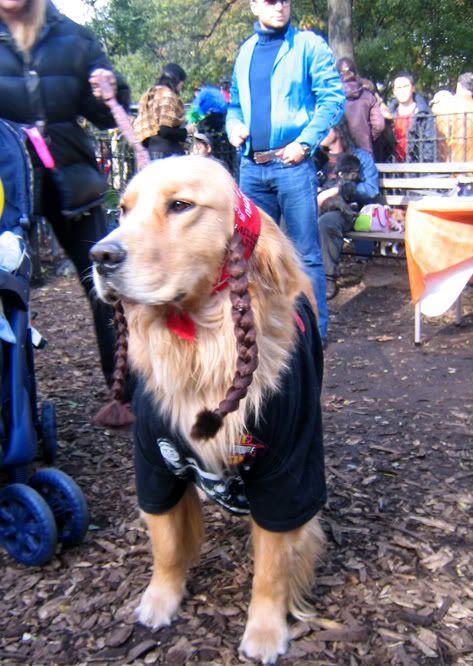 willie nelson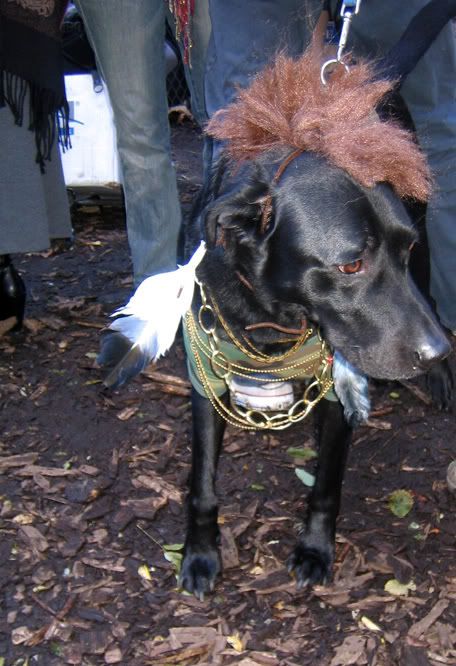 mr. t.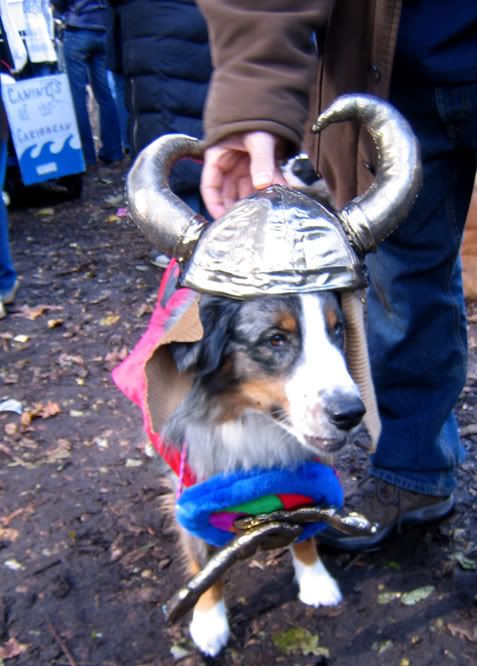 flavor flav!
people and dogs who both got dressed up: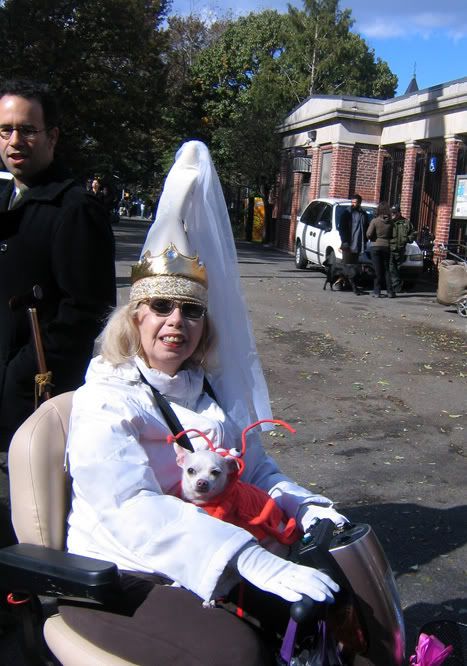 lobster dog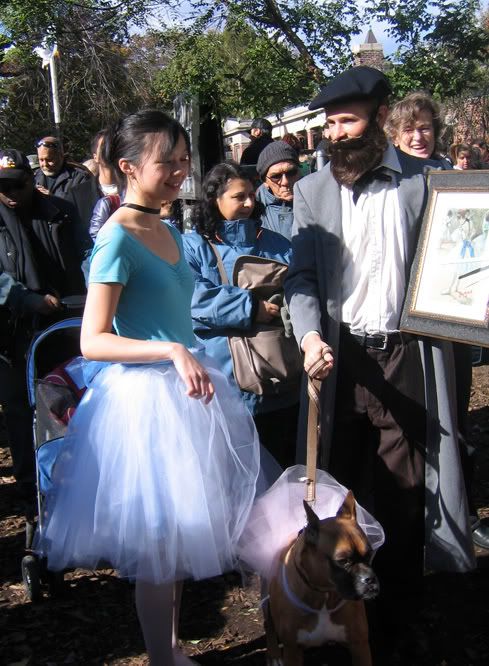 degas and his ballerinas
biker dog
dogs dressed as food: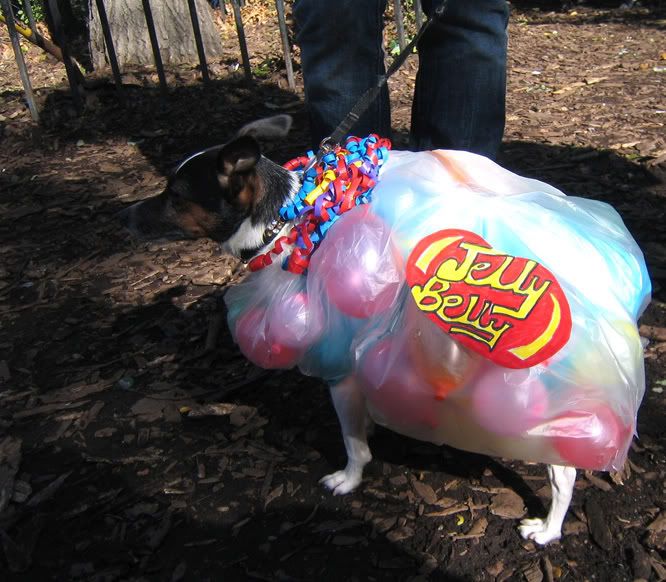 jelly belly dog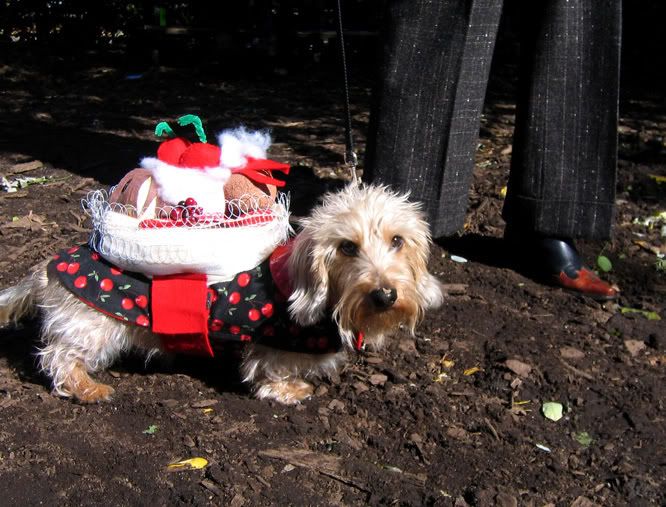 banana split dog
...and drink: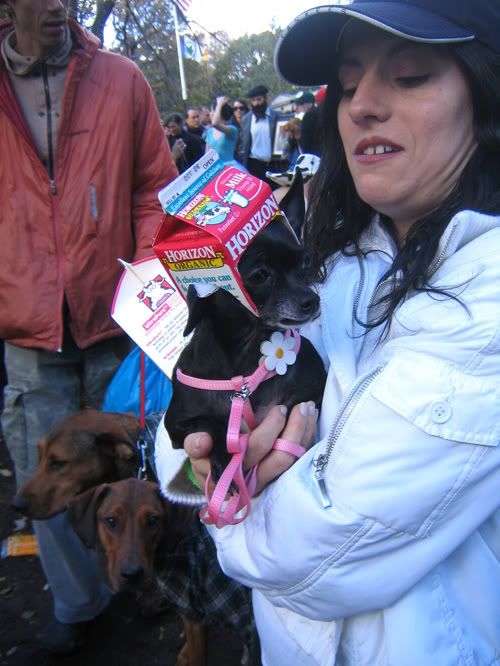 horizon milk dog
dogs who weren't being cooperative: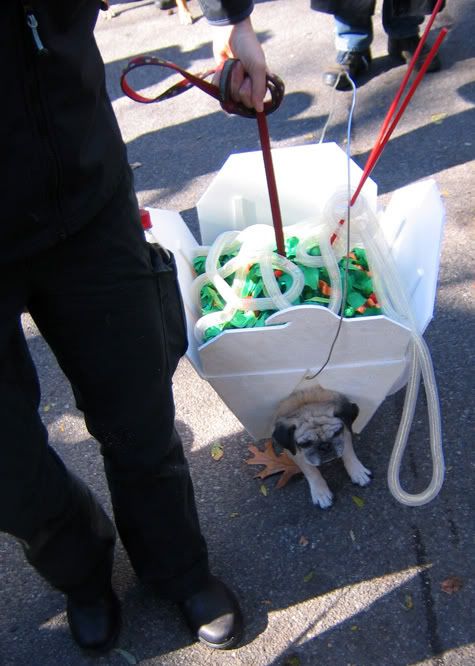 chinese food dog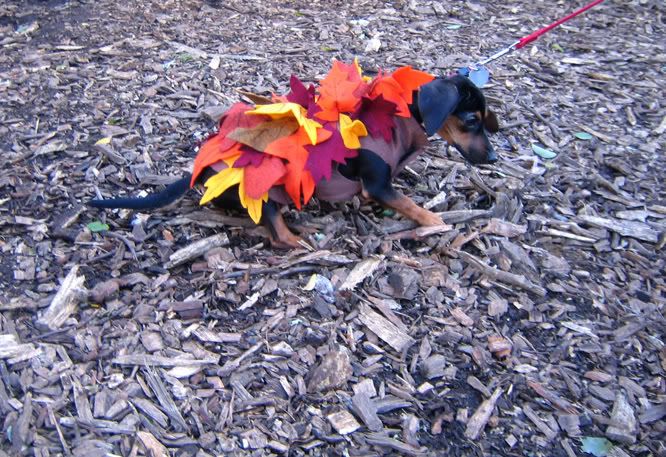 fall leaves dog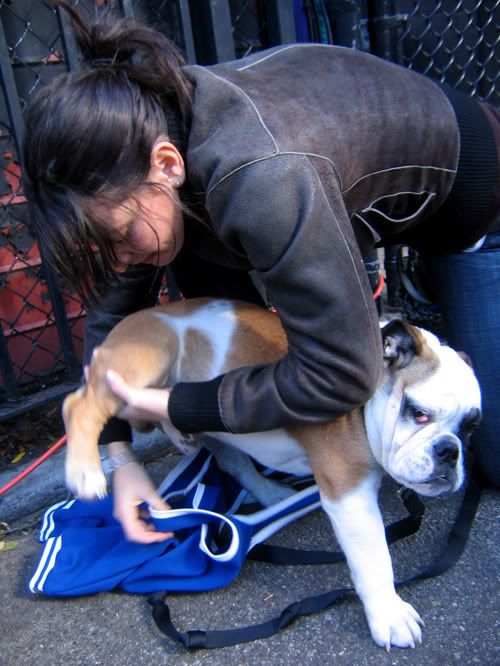 bulldog who refused to wear his wrestling singlet while throwing shade
asian dogs: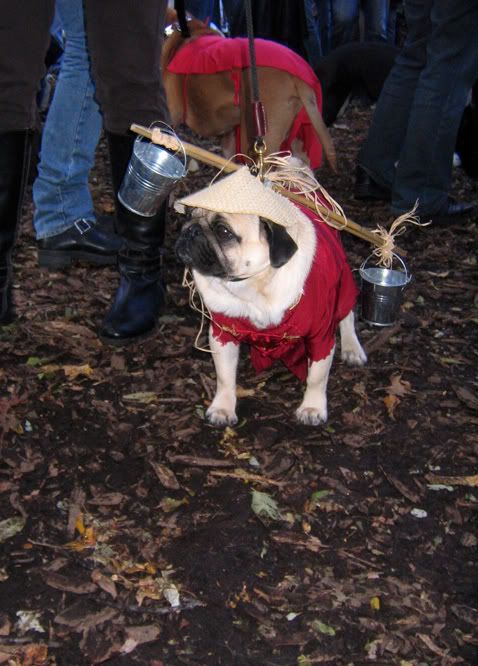 chinese pug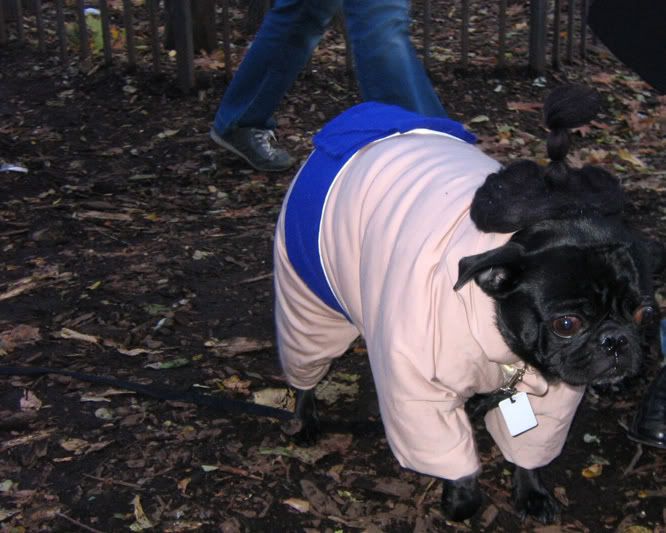 sumo pug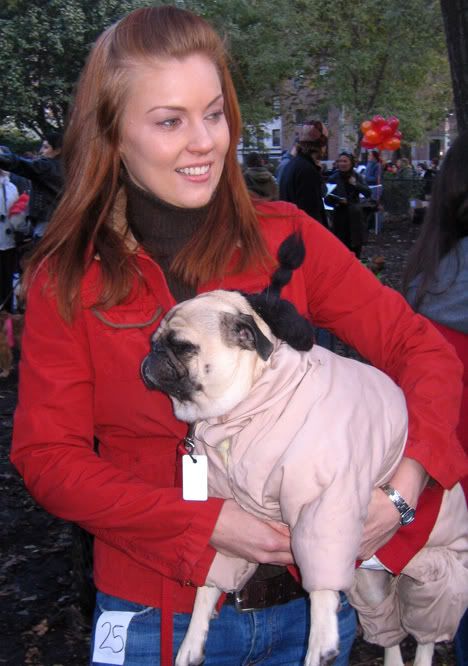 sumo pug and his mom
dogs dressed as other animals: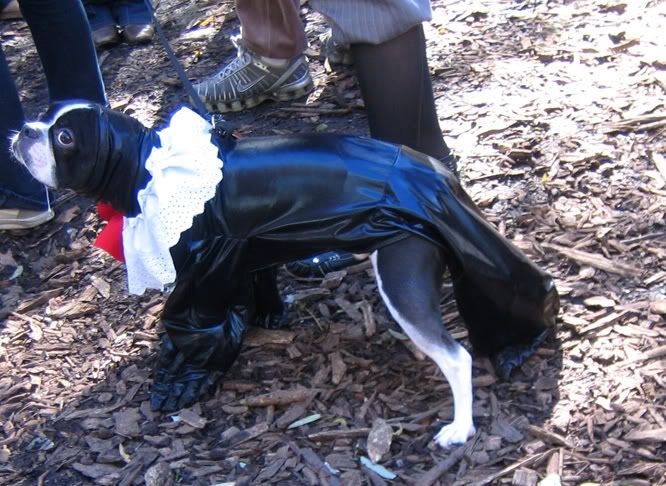 seal dog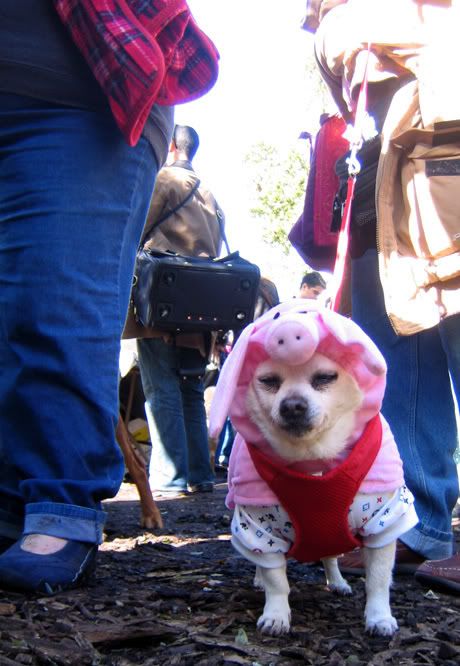 pig dog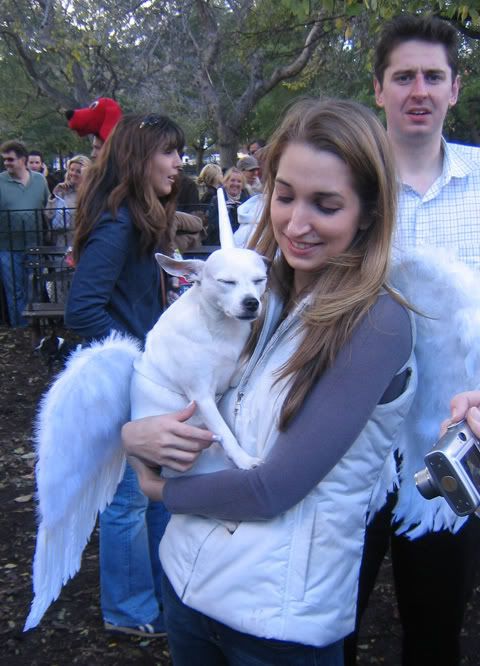 pegasus dog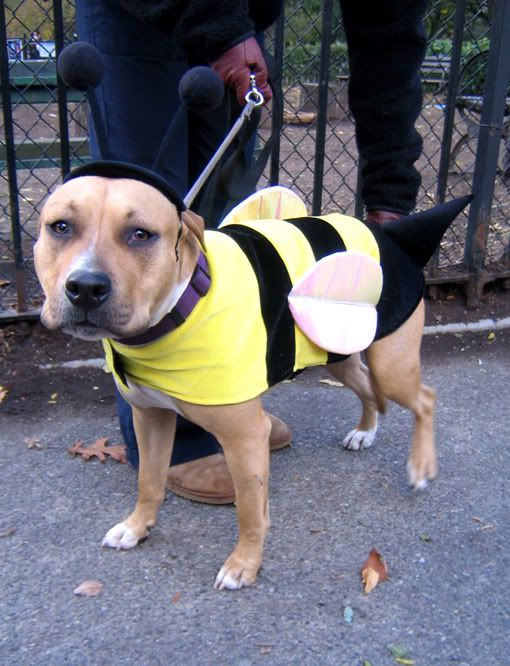 bee dog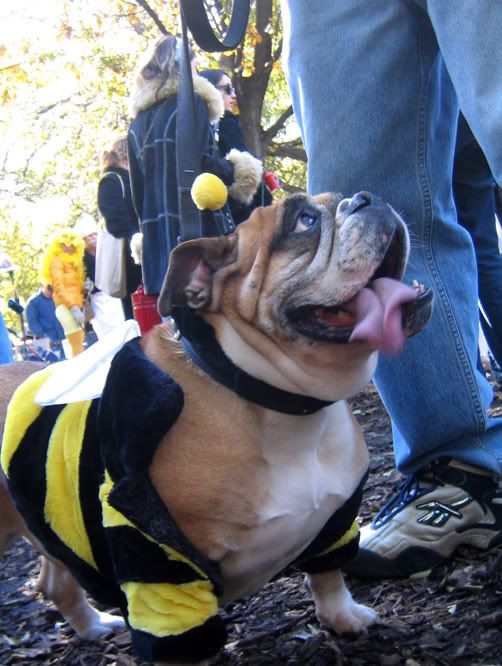 bee
bulldog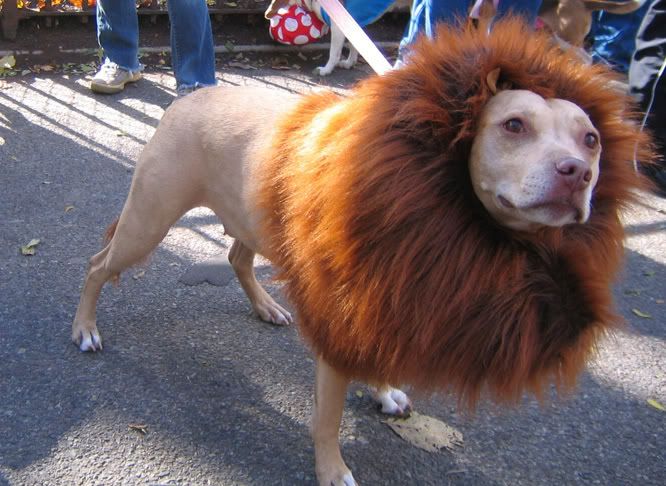 lion dog
and every possible other thing under the sun: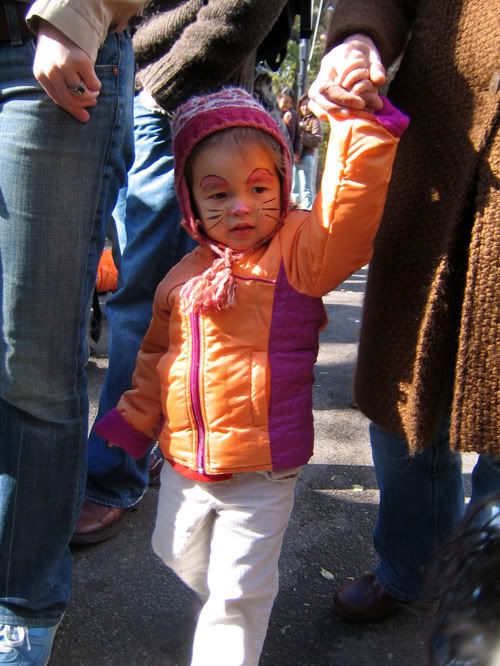 dog dressed up as a little girl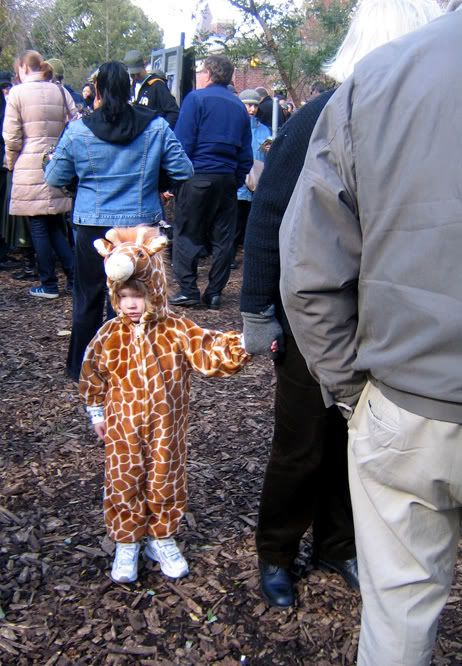 dog dressed up as a little boy dressed up as a giraffe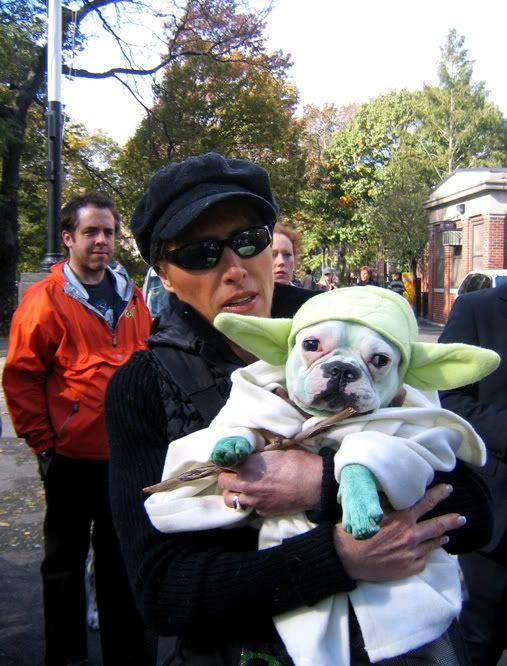 yoda dog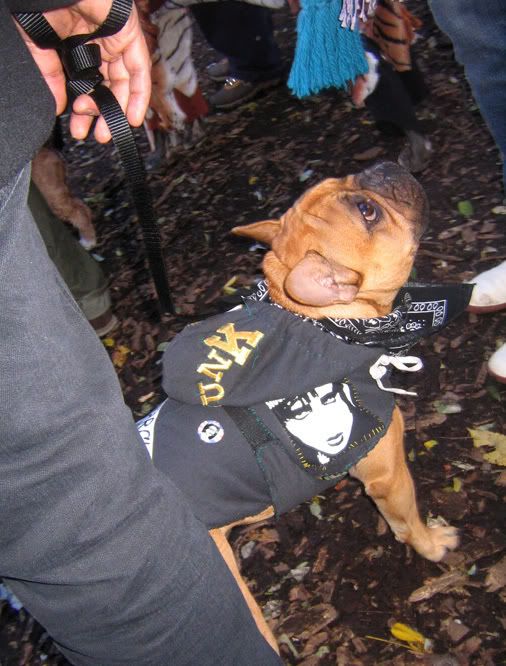 (p)unk dog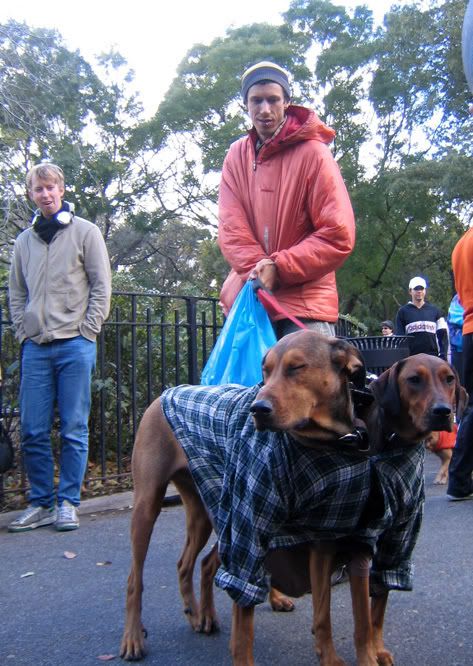 conjoined twin dogs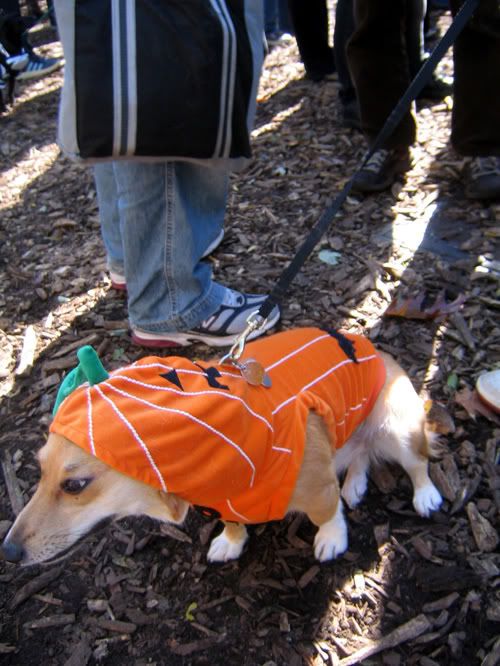 pumpkin corgi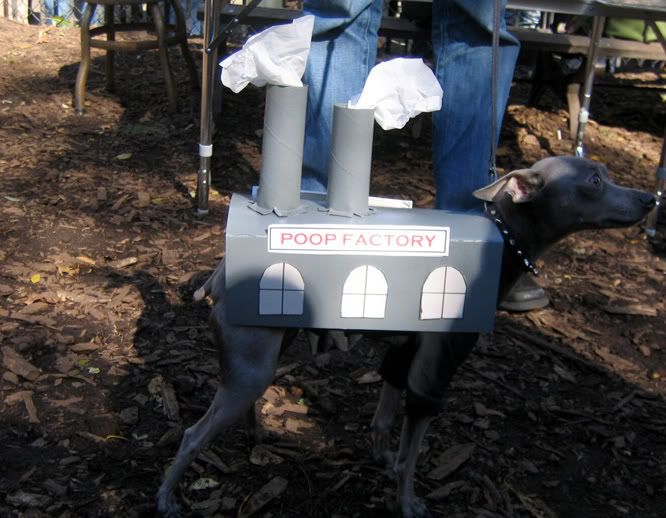 poop factory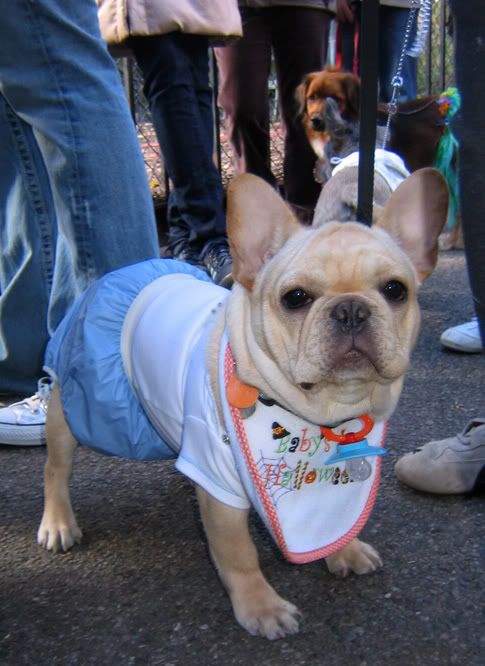 baby dog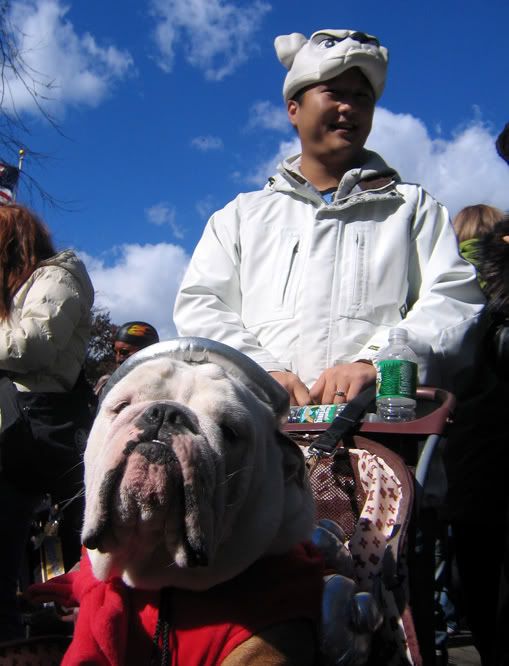 fire hydrant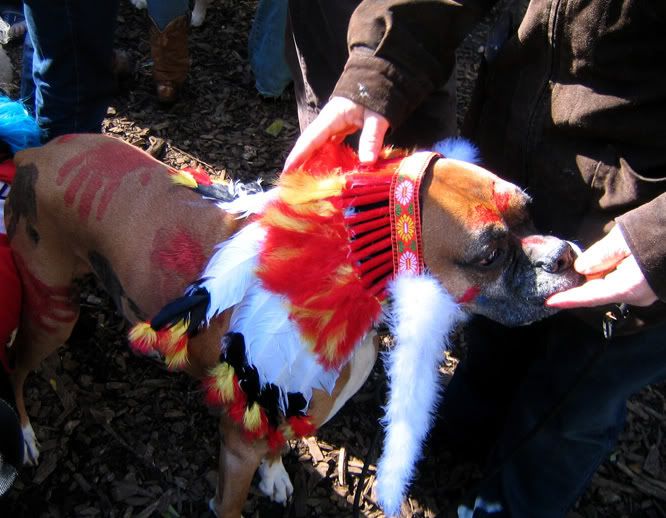 native american dog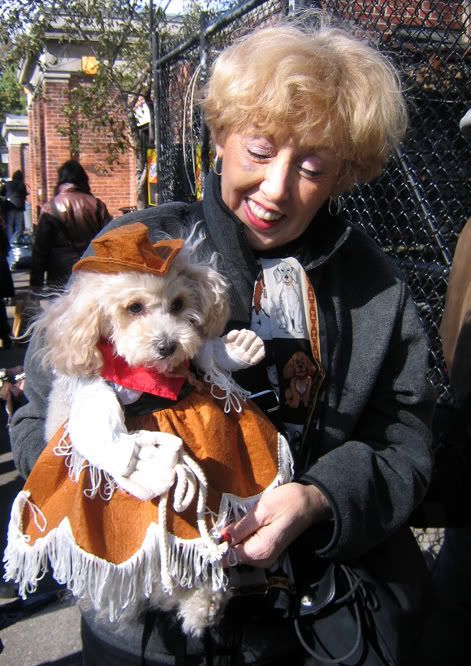 cowgirl dog
after a few hours checking out the dogs in all their halloween costume glory, i was dizzy with dog love, and covered in dog slobber. all in all, this year's halloween dog parade was a devilishly good time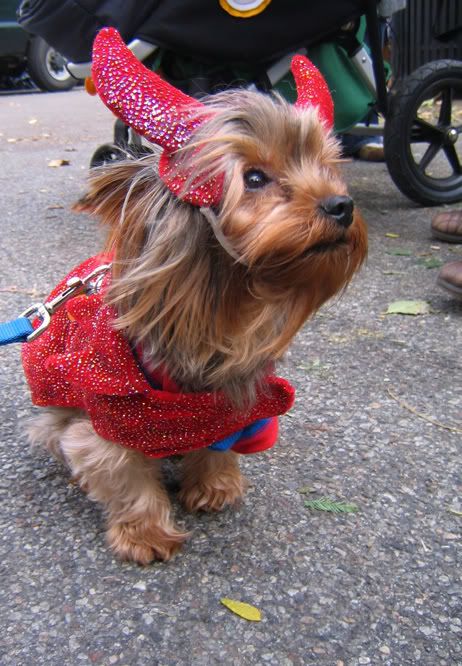 for more pictures i took at the dog parade, check out
my flickr page
.
happy halloween, y'all!
Labels: dawgsz
Comments:
Wha?!? You didn't see Nacho Libre? I thought he was the best. Does anyone know who really won? I left before they judged.
i saw nacho libre, but i couldn't get a good picture of him. ah well, there's always next year, i suppose.
Post a Comment
<< Home