Sunday, December 09, 2007
Santacon 2007, you guys!
i was walking around the east village yesterday and came across the 2007 new york city
santacon
santas hanging out at tompkins square park,
drinking and getting high
being jolly. i didn't know santacon was going on, and i hadn't planned on being out all day taking pictures so i didn't take a shit-ton of pictures like i would have had i been a bit more prepared. here's what i did get pictures of:
southern gentleman santa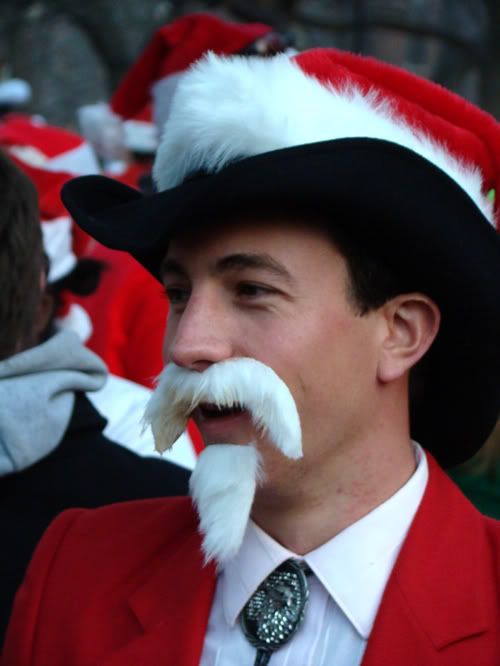 "naughty" shirtless santa who goodnaturedly gave me shit about taking his picture because he had his shirt off. (he totally rubbed his nipple and everything!)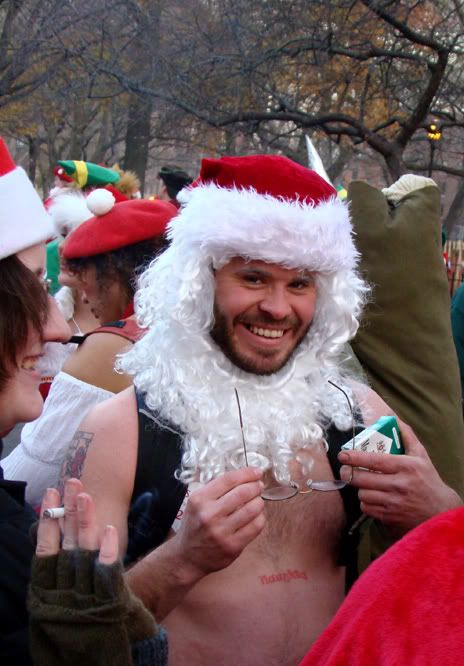 this trio of make-up santa, wonder-woman santa and uhm... kinda totally over this whole thing santa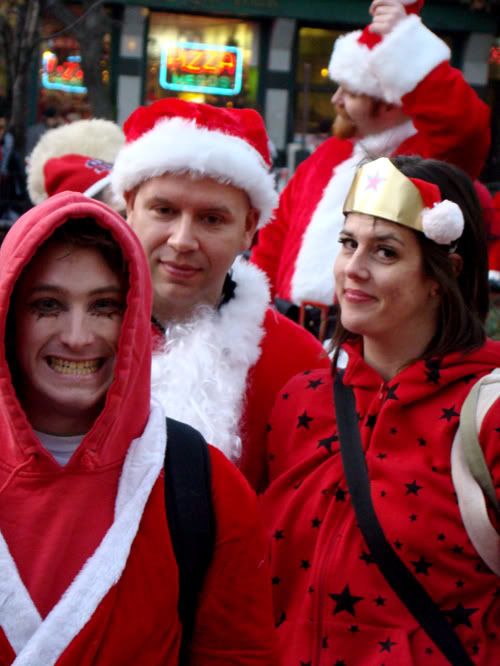 i took this picture of the wonder woman santa climbing over the fence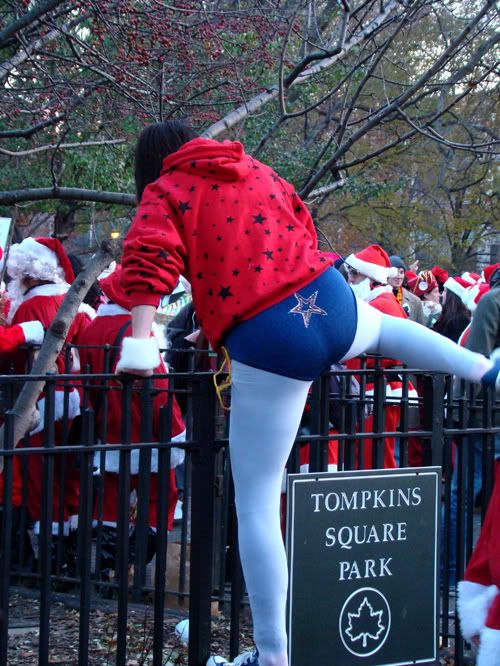 and had to rationalize to myself that it's not mean to post because she's wearing a star on her hiney, and you know... no pants. i think she's ok with people seeing her tush. besides, like 4 people look at this blog.
there was this lady santa making out-ish with a humbug santa.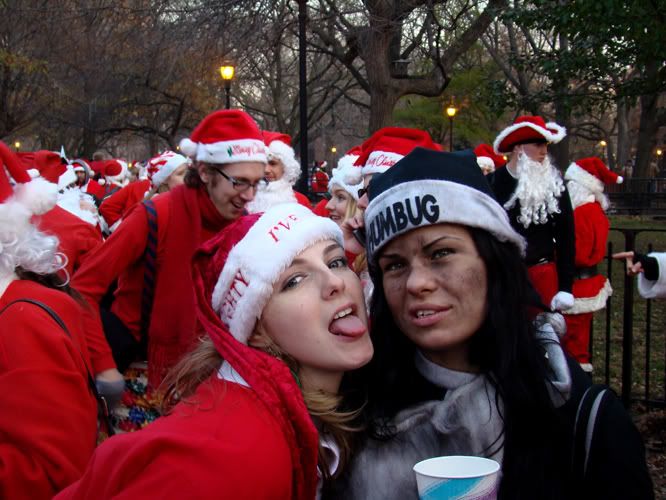 but (apparently) santacon isn't just about santas and
drinking beer and smoking weed in the park
spreading holiday cheer. it's also about ancillary christmas characters and things such as
rudolph the red nosed reindeer... who is on strike or something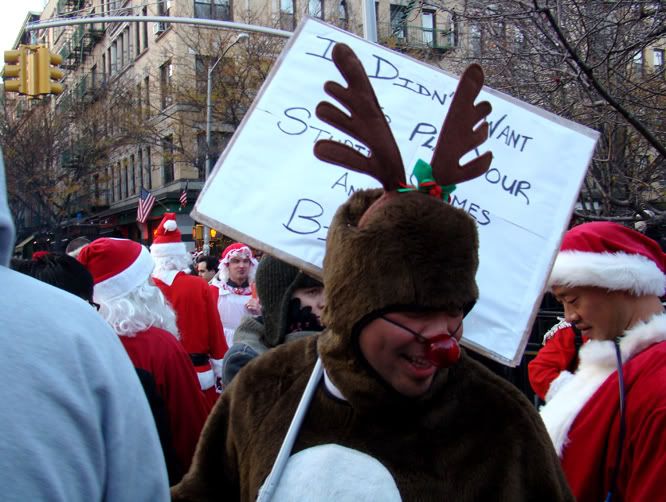 happy, friendly christmas elves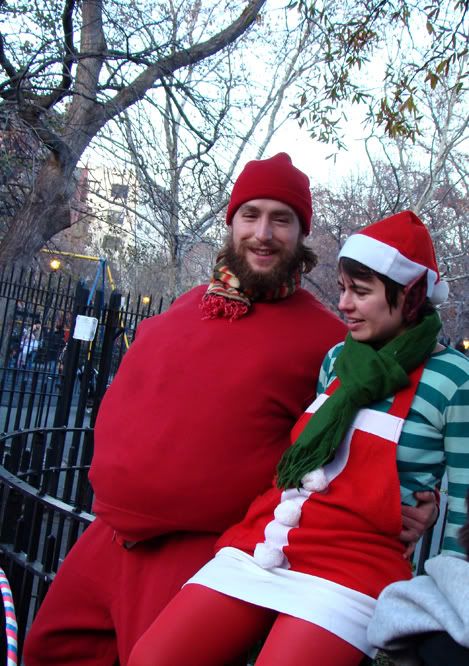 mean and surly christmas elves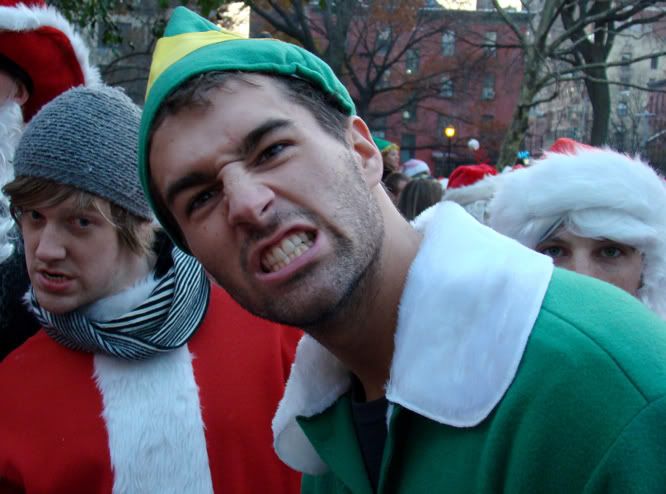 hipster christmas tree
who, incidentally, had a whole
dick-in-a-box
thing going on.
this sort of queen-of-winter or something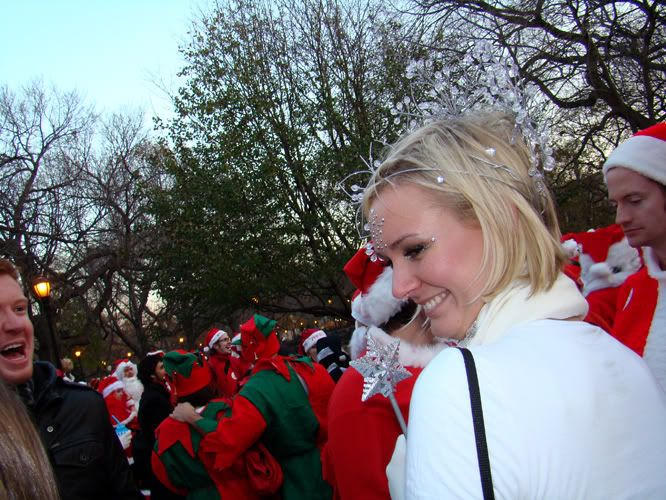 and this lady who, i'm guessing was going for a poinsetta look of something?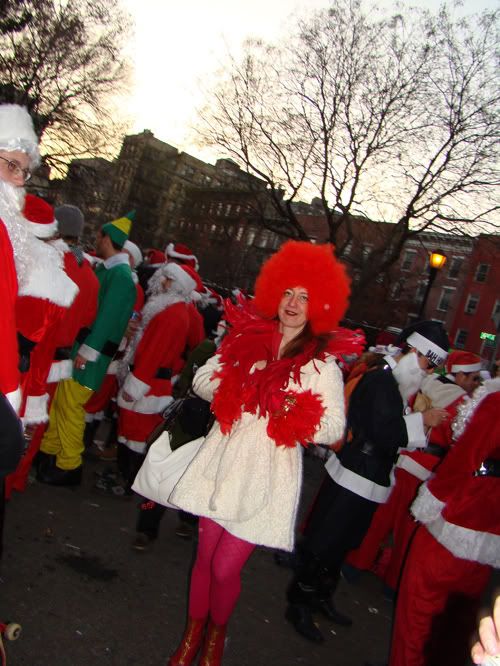 mostly, i just like the way the picture came out.
for more pictures from santacon nyc 2007, check out
my flickr page
.
Labels: pitcherz